Saeideh and Ali invite you on this short, safe, inexpensive and unique tour of our hometown, Mashhad, Iran's spiritual capital and second largest city.
The 7-day tour covers multiple dimensions of Persian life: cities, villages, nomads, and even the inside of private homes. Simultaneously, we go from contemporary to antediluvian. We start with the modern but frenzied Tehran, then escape on a luxurious train ride to the relative serenity of Mashhad, the cradle of traditions most Tehranis lost long ago. We then explore village life outside Mashhad and finally stay with the nomads on the border with Turkmenistan, where herder families live off the land as they did centuries ago.
Most importantly, unlike most tours of Iran, we visit the homes of people with no connection to the tourism industry. 
Last but not least, this tour includes visits to some of the nation's best-known restaurants!
Day 1: Arrival in Tehran
Flights from Europe arrive around 4 am at Tehran's Imam Khomeini Airport (IKA). We check into an airport hotel for a 4- or 5-hour rest, followed by breakfast. We spend the rest of the day visiting the Grand Bazaar of Tehran and Golestan Palace.
Train Ride Tehran to Mashhad
In the evening, we catch the overnight train to Mashhad, in the historic province of Khorasan Razavi, 900 km to the east through mostly barren desert. We ride first class, which provides comfortable beds in modern air-conditioned four-person cabins, plentiful meals and fruit, tea and snacks. This is a truly special journey; we should arrive in Mashhad refreshed and ready to go. There will be opportunities to interact with Iranian passengers.
Day 2: Arrival in Mashhad / Visit to Imam Reza Shrine
Upon morning arrival in Mashhad, we check into a 4-star or 5-star hotel. We spend the rest of the day on a guided tour through the Imam Reza Shrine, the world's largest mosque by area and Iran's spiritual focal point, and its world-class Astan Quds Museum. This shrine is the reason Mashhad receives 20 million visitors a year from all over the Muslim world.
For lunch, we hope to be "guests of Imam Reza", meaning we would be served by the Imam's volunteers, considered an honor for both the servers and the diners. Otherwise, we will eat at a private home or at one Mashhad's many famed restaurants.
During afternoon or evening hours we will visit the 800-meter-long Bazar-e-Reza.
Day 3: Mashhad Museums
We spend the day visiting various museums, including the Carpet Bazaar, Nader Shah Museum and the Shah Public Bath.
Lunch will be at Pesaran Karim, Mashhad's most famous restaurant because of its signature leg of lamb and rice dish. Some fans fly to Mashhad just to dine at Karim.
Day 4: Village of Kang
We spend the day walking through the photogenic village of Kang, called by Lonely Planet "Khorsan's Masuleh", because of its stacked mud-brick homes, most with porch-balconies and earthen roofs.
For dinner we visit one of the restaurants of the mountainous town of Shandiz, in northeast Mashhad. The restaurants are famous for their charcoal-grilled lamb chops, known as the shishlik. Seating will be inside or outside, depending on the weather.
Day 5: Ferdowsi Tomb & Overnight stay in Village of Pawyeh
After breakfast, we visit the tomb of Ferdowsi Tousi (935–1025 CE), or Firdawsi, the author of the epic of Shahnameh (the Persian "Book of Kings"), which is the world's longest epic poem created by a single poet, and perhaps the best reason modern Iranians speak Farsi, not Arabic, unlike almost every other population conquered by the 7th century Arabs.
After lunch, we drive to the tiny village of Pawyeh, near the picturesque town of Golmakan, where we stay overnight in a tiny country house, surrounded by fruit trees and total silence. Depending on the weather, we will try to sleep outside to watch the stars. Dinner will be saffron rice with kabobs grilled over wood charcoal.
Day 6: Overnight stay with Nomads of Kalat
We stay overnight inside the tents of nomads known as "ashayer" (nomads) of "Kalat-e Nader", the area two hours north of Mashhad, near the border with Turkmenistan. Accommodations will be sparse but clean. We will be led by a local guide experienced with these nomads, who possess their own Turkic language and culture. Meals will consist of local delicacies, including the "kalat ghormeh", and breakfast includes locally produced dairy and wood-baked breads.
NOTE: Please be aware that the nomads' movements are dependent on weather and other variables that cannot be predicated in advance. If they move out before we get there we will stay in a village home.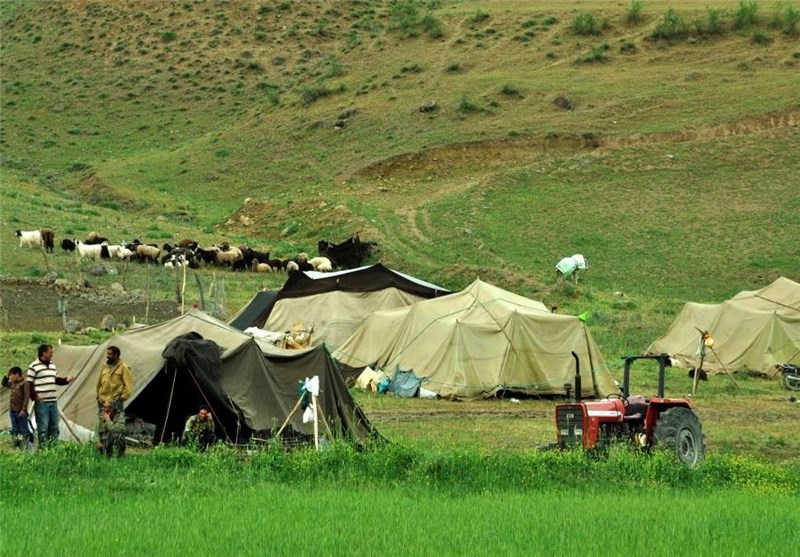 Private Events
We will have at least two of our meals during two gatherings in private homes. This involves eating on the floor (on Persian carpets) around the sofreh but accommodations can be made for people who have trouble sitting on the floor for a long time. Please note traditionally visitors leave their shoes at the door.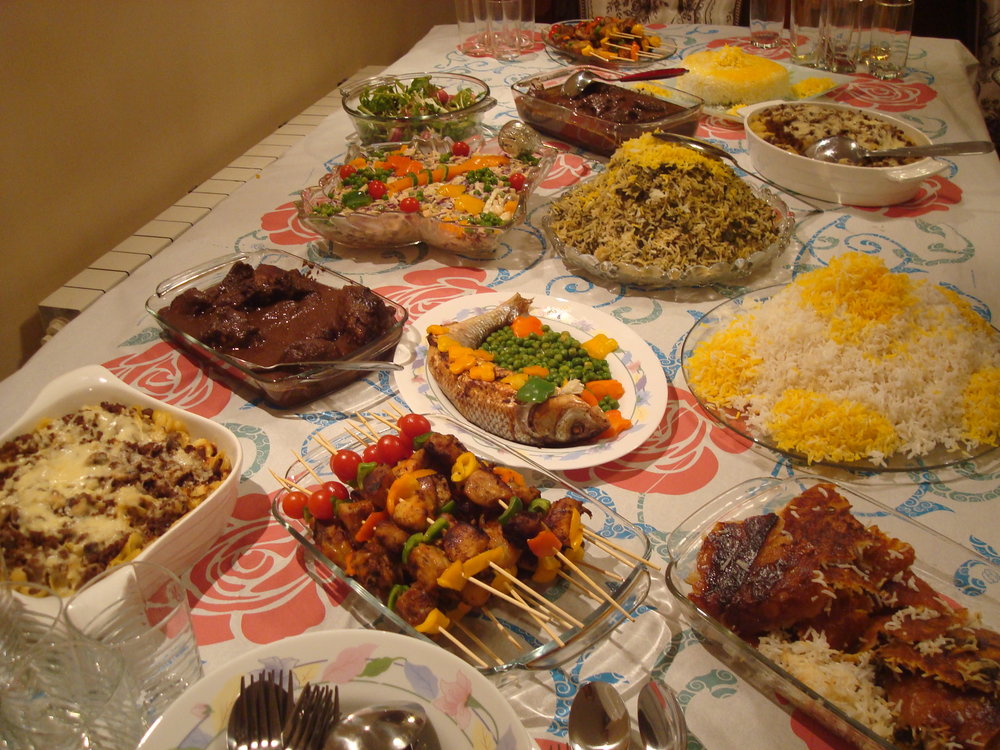 Optional Day: Nishapur
Nishapur is not currently part of the tour but it can be added if participants decide in advance they want an extra day to visit Nishapur.
We would visit one of the ancient cities of the Middle East, home to some of the best known Persian poets and philosophers. There are the mausoleums of Omar Khayyam and Attar of Nishapur. Lunch to be served in a traditional Nishapuri home.
Mausoleum of Attar Neyshaburi in Nishapur, Iran
Day 7: Drive to Mashhad / Flight to Tehran / Imam Khomeini Mausoleum
We spend the day driving back to Mashhad, having another meal at one the famous restaurants of Mashhad and then take an afternoon flight to Tehran. Be ready for a shocker: on domestic Iranian flights you are fed by the airlines and a lot!
We arrive in Tehran in early evening. Most flights to Europe leave around 3 am and thereafter. We can spend the intervening hours on anything you want – although Tehran's heavy evening traffic may limit our choices. One option is a visit to the mausoleum of Imam Khomeini.
Reasons to Go on This Tour
Great variety, real people and fantastic food. This tour offers comprehensive but memorable experiences of the modern, the spiritual and the rural Iran, as you interact with everyday Iranians, plus some amazing meals and without requiring great physical exertion in a region not saturated by foreign visitors – all designed and implemented by locals immensely proud and excited about hosting visitors.
Who can go
If you have a British, Canadian, or American passport, please contact us. These travelers require special arrangements and we cannot accommodate them.  But we have recommendations for tours that cater to those nationalities.
What is covered
All museum entrance fees
All breakfasts, lunches and dinners
All transportation in Iran, including train trip to Mashhad and flight back to Tehran
All lodging
What is not covered
Your flight to Iran – which runs between 300 to 500 euros roundtrip from most major European cities, although some low-cost airlines might offer lower fares.
Visa fees. Most Europeans are eligible to receive visa upon arrival at airport. The cost is 75 euros.
Clothes and other considerations
On arrival in Iran, all women must wear a headscarf and clothing that covers arms and legs.
Helpful to bring hat, sunscreen, sunglasses, comfortable walking shoes, as well as warm clothing for chilly nights.
Travelers cannot use debit or credit cards while in Iran. You will need to bring with you all the cash you will need for your entire trip. Currency exchange is easy in Iran.
Alcohol consumption is prohibited in Iran and cannot be brought into the country. Prescription drugs and supplements should be carried in original packaging.
How to compare with other tours
This is a small, all-expenses-included trip offering unique access to private events for a maximum of 8 people. Most tours to Iran assign double or triple that many tourists to a single leader.
All the meals are covered. Most tours provide for only the breakfast on most days.
All entrance fees to attractions are paid; these fees can be substantial because foreigners customarily pay four or five times what Iranians pay.
Hotel accommodations will be minimum 4-star. Some less-expensive tours offer only 3-star hotels.
Why we do this?
Because by showing Iran we get to see it through fresh eyes. It's also rewarding to watch visitors and Iranians connect beyond language and cultural barriers and alter their pre-existing ideas, even as the world remains fixated on Iran's extremes. It will be difficult to do this tour without making new friends – and perhaps you'll entertain some compelling existential thoughts long after you return home..
When
Our goal is to do this tour either in early June 2018 or fall 2018 in order to avoid the hotter weather of summer.
Price & More Information
Our primary goal is share our hometown and knowledge safely and comfortably and yet make this trip as affordable as possible. Please send us a message to indicate your interest and when you could make the trip.
Please forward to friends: