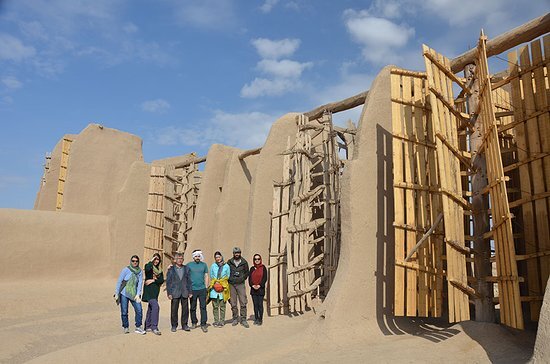 Nashtifan is situated on a semi-arid windswept plain northeast Iran, some 40 kilometers from the Afghan border. Along its southern edge, a towering earthen wall houses series of vertical axis windmills used for milling grain into flour.
The area is known for its seasonal strong winds, and in fact, the name Nashtifan is derived from words that translate to "storm's sting."
Constructed of clay, wood, and straw, those ancient gears which are inherited from preceding generations, are perched on a cliff overlooking the village, milling grain for centuries.